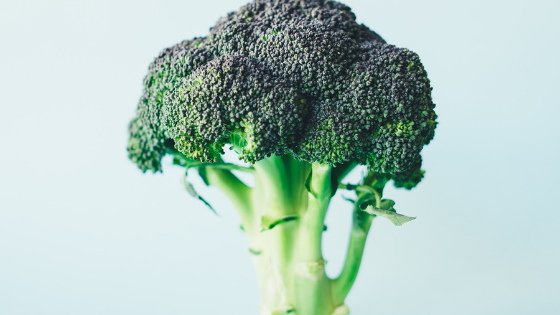 Many of the residents of our Cary, NC, apartments prefer to eat healthily, but like most busy people, they know it's not always easy to get the vitamins and nutrients their bodies need. When it comes to a well-rounded diet, leafy greens are essential, and broccoli — with its power-packed offerings of beta-carotene, iron, magnesium, potassium, zinc and vitamins B1, B2, B3, and B6 — is the perfect accompaniment to any meal. However, it can be tough to fit this fine vegetable into everyday meals.
With this in mind, we've taken the challenge of helping you find different ways to embrace broccoli.
1. High-Fiber Broccoli Smoothie
Whether you have kids who won't eat their broccoli or you're just trying to figure out how to integrate this veggie into your own diet, this smoothie will hide the vegetable elements while giving you a sweet, thirst-quenching smoothie that'll leave you wanting seconds. For extra texture, freeze the bananas, cherries, and avocado. You can also freeze the pomegranate juice in an ice cube tray.
2. Broccoli and Feta Pesto Sauce
You don't have to eat whole raw broccoli if you don't want to. A little olive oil and feta cheese will transform steamed broccoli into an outstanding sauce that you can pour over any pasta. It's also great for many types of meat, particularly grilled chicken breast.
3. Broccoli Cheddar Crackers
Stop feeling guilty about your late-night snack cravings. When you sit down to binge on your favorite Netflix shows, put the popcorn down and leave the ice cream in the freezer. These scrumptious little chips are filled with healthy ingredients, including broccoli. While they're great all by themselves, they're even better when dipped in hummus. Of course, you can purchase store-bought hummus, but if you're feeling really crafty, consider making your own. This broccoli hummus recipe brings your veggie efforts full circle with very little effort.
4. Roasted Broccoli and Cheddar Soup
Soup is an easy item to take to work so you don't feel the need to eat out or munch on unhealthy frozen food. This rich and creamy recipe is thick enough to satisfy your midday hunger pangs while giving your body more of the nutrients it needs.
Great eating starts with a beautiful kitchen. Stop by our Audubon Parc Apartments so we can show you our chic kitchens with white shaker cabinets, subway tile backsplashes, white and charcoal gray countertops, and black stainless steel appliances today!