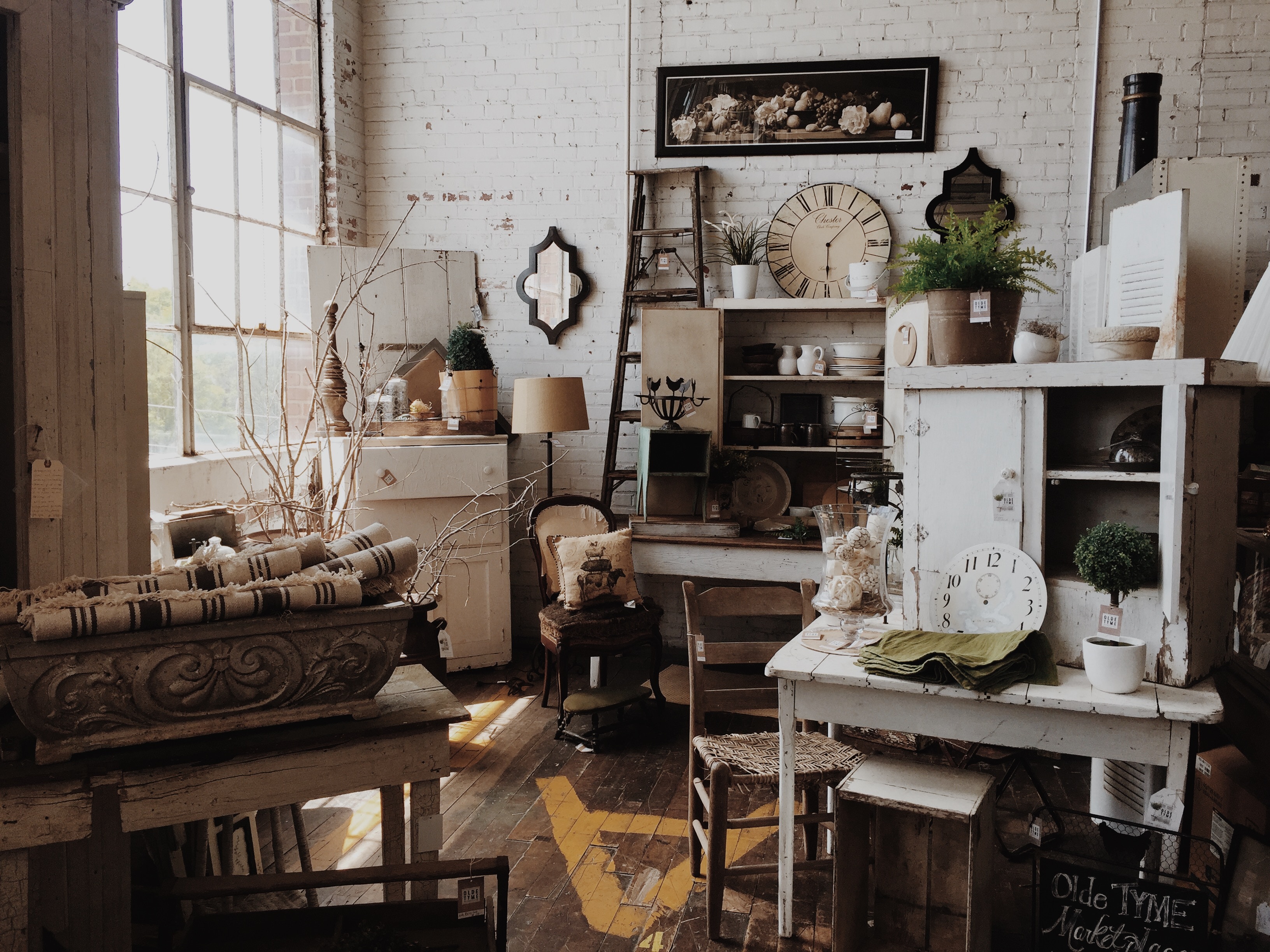 Focus on the Find
When you have a list made out before you leave, you're more likely to stay focused. (Distraction is common at a flea market where everyone's selling different items.) So if you're looking for a new chair for the corner of your living room or you want a new end table, you won't stray off toward a collection of novelty signs or CDs.
Decorators also recommend spreading out your search to as many vendors as possible. This provides you with an opportunity to mix pieces and update your own sense of style at the same time. Make sure you really love something before you buy it and that you've measured your apartment to make sure it will fit where you want it to go.
Look Past the Piece
All of us have a tendency to see what's wrong with something rather than what's right. An old coffee table may look as though it's seen better days, but a simple stain may be all it needs to be brought back to life.
Quality furniture is meant to withstand several generations, so don't be so quick to dismiss if there are only a few scuffs and scrapes on a find that you otherwise love. The other tip is to repurpose pieces into something new. While certainly a more advanced challenge, there's no better time like the present to learn a new skill or two.
Apartments in Cary are more fun when they have your personality stamped on every corner of the rooms. Flea market finds are not only unique, but they're also a good way to decorate on a budget. If you're looking for a new home to furnish, call Audubon Parc today to find out more about our availability.