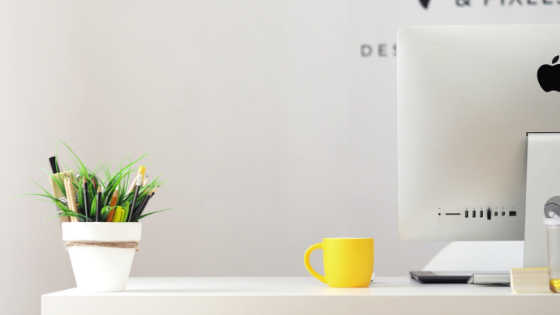 Telecommuting is becoming increasingly popular as more and more companies are realizing the benefits of not paying overhead for employees to come into work. If you're entering the telecommuting world, you're going to need a productive space to work at home. Even in an apartment in Cary where space may be more limited, you can carve out an effective place to work with these tips.
Choose a Distraction-Free Location
One of the problems of working from home is the distractions. The dishes in the sink and the laundry that needs to be sorted are always facing you, pulling your attention away from work. In an apartment, you may not have a full room you can dedicate to work, so look for a distraction-free spot. Choose a location in your apartment that's as far from your biggest distractions as possible. Even if it means turning your desk to face away from the kitchen instead of toward it, this will increase your productivity.
Determine Your Needs
What will you need at your workstation to do your job? Will you need a printer and fax or just a computer? Stock the station, but avoid adding too much to the space. The more stuff you have at your workstation, the less work you will actually get done. Remember, the goal is to create a workstation that is as distraction-free as possible, so avoid adding too much clutter.
Consider Ergonomics
If you will be working full time, your work station needs to be comfortable. Choose a chair, keyboard, and mouse that are ergonomically designed to prevent strain and discomfort. Place your computer screen slightly below eye level, so your eyes naturally moisten as they travel down the screen.
Let in the Light
Lighting is also important for productivity at work. Position your work station so it is flooded with natural light, or opt for artificial light that is at a wavelength close to natural light. The better lighting you have at your workstation, the easier it will be to do your job.
Working from home is enjoyable with the right space. Schedule a tour of our Cary, NC apartments to see the spacious, attractive apartment homes available in this desirable area.