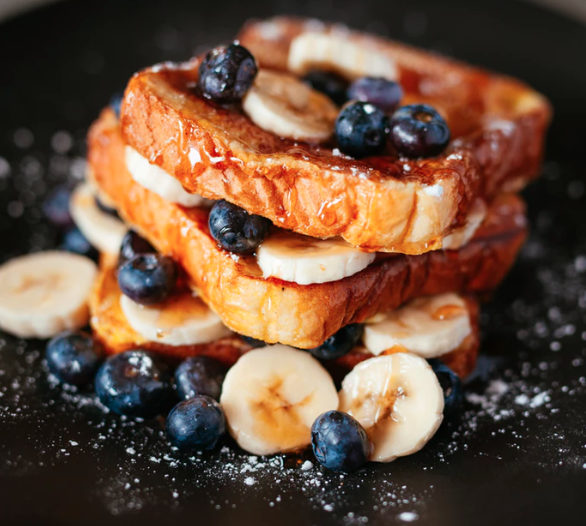 If you're like most residents of apartments in Cary, NC, you enjoy a good plate of classic French toast to get your morning started out right. However, as scrumptious as classic French toast is, it can sometimes get boring — but fortunately, variations exist that keep it interesting. Following are just three of the many unique, delicious ways that you and other household members can enjoy French toast.
Baked Apple Butter French Toast
This one requires a little time in the oven in the morning, but French toast enthusiasts agree that it's well worth the wait. It'll also fill your apartment with the heavenly aroma of apple butter, which you can sit back and enjoy with coffee or tea. Simply prepare the French toast using your favorite recipe, place the individual pieces of bread flat in a baking pan, cover them with apple butter and bake for about 30 minutes. This recipe is best during the weekend or on other mornings when you don't need to rush out the door. Try plum or pear butter for a delicious variation.
Cinnamon Swirl French Toast
Using cinnamon swirl bread for French toast provides an instant flavor upgrade. Use thick, brioche-style cinnamon swirl bread that you either buy at a bakery or bake yourself. This French toast variation is so good that it can be enjoyed absolutely plain, with no butter, syrup or any other embellishments. However, many people appreciate at least a drizzle of real maple syrup over their cinnamon swirl bread, while others appreciate a dusting of powdered sugar and a light sprinkle of cinnamon.
You can also experiment with making French toast using other types of bread, such as pumpkin bread, apple bread, and banana bread.
Peaches and Cream Cheese French Toast
This is best when you use a thick, eggy brioche bread. Simply prepare the French toast in the usual fashion, spread your favorite cream cheese over it instead of syrup or butter and top it off with fresh slices of peaches and a small amount of freshly whipped cream.
Our spacious kitchens are perfect for preparing all sorts of wonderful meals. Please reach out to us at your convenience for more information on living life to the fullest in our apartment community.