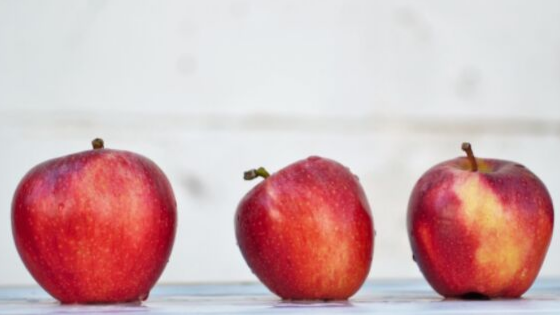 During the fall months, apples are in season. If you have an apple tree or someone has given you a lot of apples, you can use the apples for more than eating. Apples can be used as decorations throughout your home. Here are three different ways you can use apples to create home decorations.
Use as a Centerpiece
One of the easiest ways to decorate with apples is to use them as-is in a centerpiece. You can place them in a large bowl or arrange them in a cylinder vase. You can use apples of different colors to compliment the colors that are found in your home. You can also place items, such as cinnamon sticks, in with the apples to create a more rustic look and make the decoration smell nice.
Make Them Into a Candleholder
Another way to use apples is to turn them into candle holders. Use an apple corer to remove the center of the apple. Then hollow out the rest of the apple so that a tealight candle or votive candle can fit within the apple. If needed, use a knife to cut the bottom of the apple flat so the apple doesn't tip or rock. Light a candle and place it inside of the hollowed-out apple to create a beautiful, glowing apple decoration.
Create a Dried Apple Wreath or Garland
The final way you can use apples as decorations is to create a dried apple wreath or garland. Slice apples lengthwise. Some people like to keep the core pieces with the seeds, while others discard them. Dip the thin slices into lemon juice and place them on a baking sheet. Bake them for four hours at 200 degrees Fahrenheit. Pull them from the oven and allow them to sit overnight to ensure they are dried out. From there, you can string them along a piece of fishing line or a piece of wire to create an apple wreath or garland. Add ribbon or other decorations to complete the look.
Decorations can help to enhance the look of your space and make it feel more like home. If you are on the hunt for a new place to call home and looking for apartments in Cary, North Carolina, Audubon Parc Apartments may be perfect for you. We offer apartments with luxurious amenities nestled into a beautiful outdoor setting. Call us today to make an appointment to view our community.