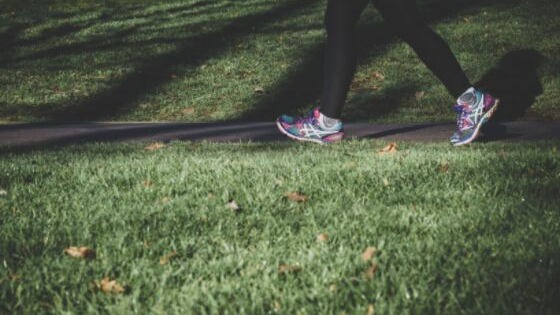 If you're like many of the residents of our Cary, North Carolina, apartments, you do your best to get as many steps into your daily routine as you can. It's not always easy! Between work, family and friends, steps can easily fall by the wayside. If you've noticed your count dwindling, here are some fun ways to add footsteps back into your life.
Borrow a dog
If you don't have a furry family member of your own, borrow one from a neighbor. Fido will seldom refuse an excuse to go sniff about the landscape, and while you've got a leash in hand, you'll be adding to your daily step count. Since we're a pet-friendly community, you can rest assured that there are dozens of dogs that would be happy to accompany you on your evening strolls. Even better? Consider adopting a dog who needs a forever home if you've got the time and ability to care for such a creature.
Take the stairs
Elevators are often the popular option over stairs, but if you go the route less traveled, you'll gain steps and help your heart stay healthy while still heading to your normal destinations. Anytime you put your finger on the elevator call button, ask yourself if you'd be able to take the stairs instead. This is an incredibly easy way to build positive habits into your days.
Dance like no one's watching
Dancing is a great way to let go and alleviate stress. After you chuck your work clothes on the bed and slip into something more comfy, crank the music for a few minutes and let loose. If you can't find the time for a three-minute jam session, do a little jig with your favorite songs while you're cooking dinner. Suddenly, the kitchen becomes your stage and you've got some serious talents to showcase.
Have an afternoon office-gossip walk
Everybody needs to vent about work from time to time. Grab a colleague and head outside for a walk around the parking lot or a nearby park in the afternoon. Not only will this increase your steps, but it'll help remove strain from your eyes and give you a clearer head when it's time to get back to work.
At our Audubon Parc apartments, we're proud to say that we do our part to contribute to the health and wellness of our residents. Stop by, so we can show you our dedicated yoga rooms and awesome fitness studio.