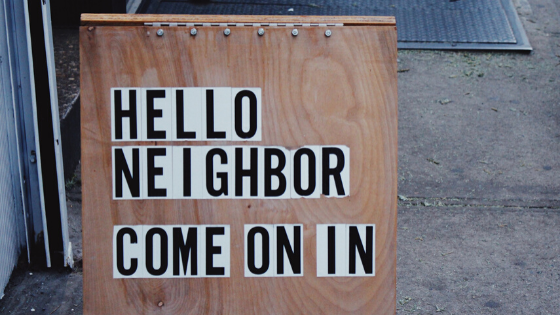 There's a sentiment that Americans don't really get to know their neighbors anymore. That might feel less true in the South than other places, but it's still a trend you can't help noticing. The good news is that this trend doesn't have to continue. Most of the time, your neighbors are going to be just as friendly (and unsure about how to make new friends) as you are. The key to breaking the ice is to use a beloved game.
Lawn Games
You may think that living in an apartment in Raleigh makes it tough to play lawn games. If so, you're thinking too narrowly. Lawn games often see more use in apartment settings specifically because you have more people around to join the game. Whether you're in the parking lot or a nice grassy area by the lake, you can set up a game and invite the neighbors to join. Games like cornhole, Kubb and Bocce are great for making friends while you're having a drink.
Party Games
There's no limit to party games. They can involve all of the neighbors or just the couple next door. The point of party games is to get away from boards, structure and the kind of competition that can make people feel petty. Mafia and fishbowl are two of the best in the land, and neither requires you to buy anything. The games are simple, silly and fun, and they're amazing for getting to know someone new.
Tabletop Games
Lastly, we have tabletop games. They're ideal for a little fun after dinner or being casual in general. Tabletop games can range from a simple game of playing cards to the intense world building of Warhammer. If there's a game you particularly enjoy, you should try sharing it with your neighbors. Even if it isn't their favorite, there's a good chance they'll get caught up in your enthusiasm. The whole point of these games is to get people together to have a little fun. Make the most of it.
Of course, you can't befriend new neighbors until you have new neighbors. That starts by finding the right place to live. When it comes to apartments in Raleigh, you have some good options. Call our offices today and schedule a tour. You may fall in love.