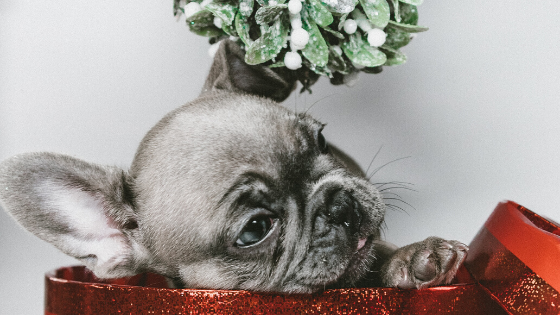 If you're like most residents of apartments in Cary, N.C., who have recently decided to share their lives with a furry friend in the form of a puppy, you're undoubtedly looking forward to spending many happy years in the company of your canine companion. Naturally, you're taking precautions to ensure the safety and well-being of your pet. However, with the holiday season coming up, you might want to put normal precautions into overdrive because this time of year is particularly dangerous for domestic pets. Here's what you can do to keep your new friend as safe and happy as possible while not sacrificing celebrations and festivities.
Leave Your Pet at Home When You Go Out to Celebrate
Although it may be tempting to take your furry friend along when you attend holiday parades or other outdoor seasonal gatherings, it's best to leave your pet at home. Puppies are often overwhelmed by too much noise and movement, which often causes them to panic, slip out of their collars and run. Many dogs get lost this way every year, and sadly, many of them are never found by their owners, even if they've been micro-chipped.
Create a Quiet Room for Your Pet When You Host Festivities
It's not cruel to create a quiet room for your pup to stay while you're hosting festivities. You may feel as if you're leaving your pet out of the fun, but you're actually protecting it from potentially harmful situations. For instance, with your door opening and closing a lot, your pet may be tempted to bolt. Small puppies also are at risk of being stepped on during seasonal soirees when spirits are high and no one's really paying attention to where they're putting their feet.
Be Mindful That Many Holiday Foods Are Bad for Dogs
Garlic, onions, chocolate and many other foods associated with holiday feasting are flat-out harmful to dogs. Guests may be tempted to slip your pet a treat, which could end up with you having to cut the festivities short to pay a visit to the local emergency vet.
We've got several floor plans designed to fit a variety of living situations. Please reach out to us today to find out more.