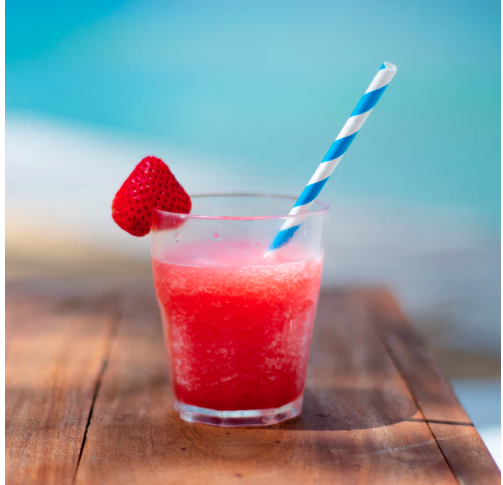 Spring is in the air, and it may be time to celebrate with a friendly get-together. We hope our Audubon Parc residents in Cary, North Carolina, enjoy these frozen party drink suggestions.
Grand Cayman Margarita
Straight from the white sand beaches of the Caribbean islands, this simple syrup frozen cocktail might be icy cold going down, but it heats up any party.
Gather These Ingredients
2 ounces of Tequila (Blanco)
½ ounce of Triple Sec
1 cup of Honeydew Melon (Diced)
1 cup of Sugar
1 ounce of Cointreau
1 ounce of Lime Juice
1 cup of Ice
Cayenne Pepper
How To Make
Heat one cup of water in a saucepan. Add sugar and Honeydew Melon and muddle for 3 minutes. Let cool. Place 1 ounce of the sauce and all of the other ingredients in a blender, except for the Cayenne Pepper. Blend thoroughly and pour into rocks glasses. Garnish with a Cayenne Pepper kick!
Frozen Fruit Slushes
If you enjoy red wine and berries, this frozen drink party recipe may be exponentially yummy. You may also want to clip this recipe to the fridge for when local blackberries ripen.
Gather These Ingredients
2 ounces of Absolute Vodka
1 ounce of O.J.
4 ounces of Red Wine or Merlot
1 Tablespoon of Agave
1 cup of Ice
Blackberries
How To Make
Set the blackberries aside for a garnish. Place all the other ingredients in a blender and mix thoroughly. Pour into wine glasses and garnish with Blackberries. Don't let the sweet taste fool you. This frozen concoction has a kick to it!
Virgin Island Mojito
If you've every kicked back on the islands, you probably understand folks like to keep it simple. That's why this breezy recipe makes sense for parties.
Gather These Ingredients
3 ounces of Simple Syrup
1 cup of Mint Leaves
4 ounces of White Rum
1 ounce of Lime Juice
2 cups of Crushed Ice
How To Make
Briefly boil two cups of water with mint leaves. Strain and place mint into a blender with simple syrup and puree. Blend other ingredients and add ¼-ounce of the syrup to each frozen cocktail and stir. This party treat is as laid back as a summer breeze on a tropical island!
We hope our Audubon Parc community members find these frozen drinks refreshing. If you or a friend would like more information about our Cary apartments, call us today.