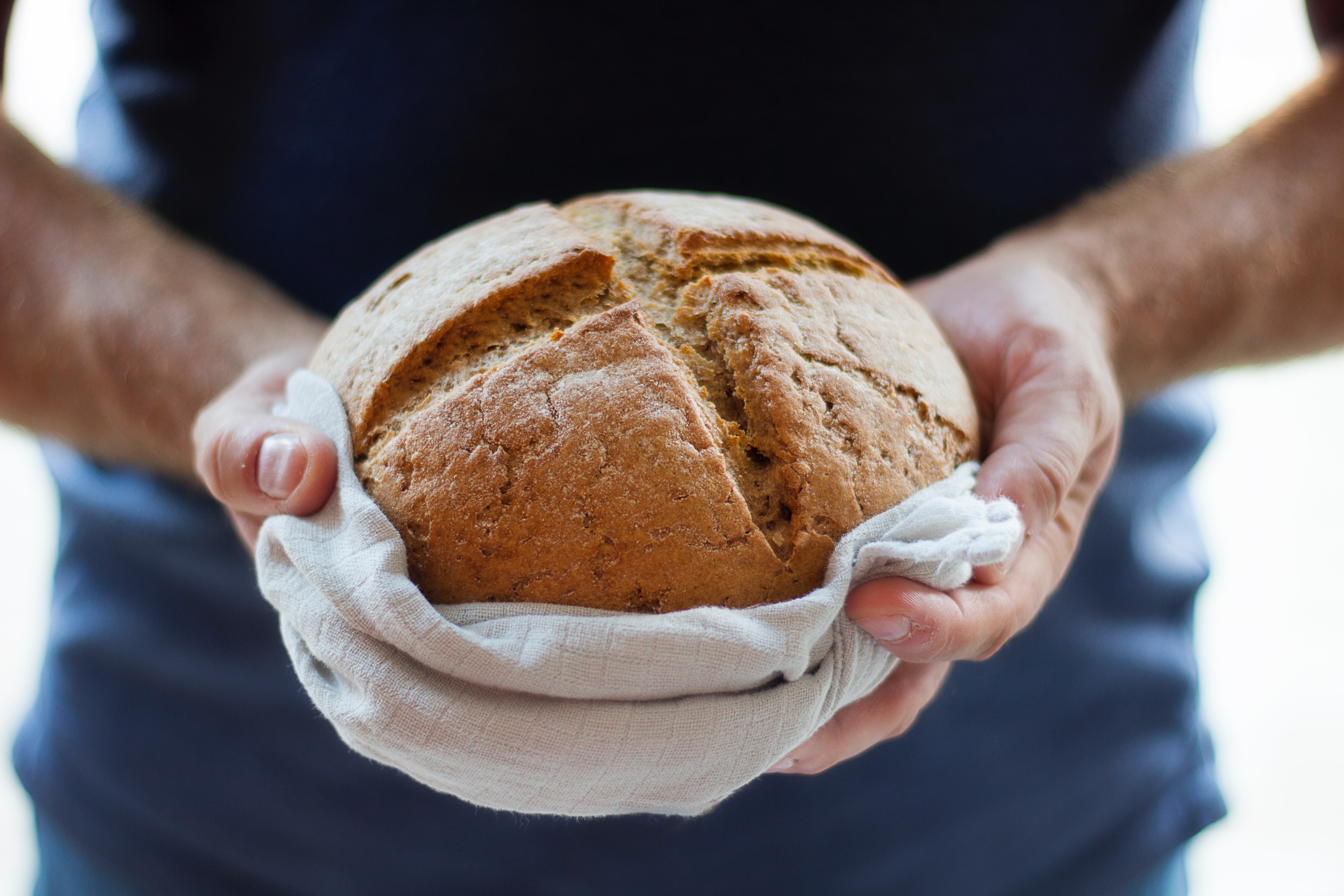 If you're avoiding gluten for any reason, you may have thought you'd never get to enjoy bread again. But there are some bread recipes that contain no gluten at all. If that sounds interesting, here are two gluten-free bread recipes to try making in your Cary apartments.
Single Serving Gluten-Free Bread
This recipe for single serving gluten-free bread is so simple to make you'll want to keep the recipe on hand for last-minute bread cravings.
Ingredients:
1 egg, medium
3 tablespoons buttermilk
1/3 cup gluten-free flour
1/4 teaspoon baking powder
1/2 teaspoon honey
1 teaspoon water
Directions:
Combine the egg, water, and buttermilk in a bowl with a whisk.
Stir in the flour, baking powder, and honey until combined.
Pour the mix into a shallow saucer.
Place in the microwave on high for about a minute and a half.
Gluten-Free Bread Loaf
This bread comes out looking just like a regular loaf of bread, except that it's totally gluten-free. Use it to make sandwiches, toast or anything else you'd make with "regular" bread. First, make the brown rice flour blend.
Ingredients:
1 1/2 cups brown rice flour
1 1/2 cups tapioca starch
1 1/2 cups plus 1 tablespoon cornstarch
Use a whisk to combine thoroughly. Set aside.
Ingredients:
4 1/2 cups of the rice flour blend
1 tablespoon gelatin powder
2 teaspoons salt
1/4 cup powdered milk
3 eggs, medium
1/4 cup butter, softened
2 teaspoons white vinegar
1/3 cup honey
1 package dry yeast
2 cups warm water
Directions:
Add the yeast to the warm water. Set aside.
Grease two bread pans and set aside.
Mix the dry ingredients together with a whisk.
Mix the wet ingredients in a separate bowl.
Add the wet ingredients to the dry ingredients and blend.
Add the yeast to the mixture and blend.
Pour the dough into two greased bread pans.
Allow the dough to rise for one hour.
Bake at 375 degrees for 45 minutes or until a toothpick inserted in the middle comes out clean.
Turn out onto a cutting board and enjoy!
Keep these two gluten-free bread recipes on hand for guests who have gluten allergies, or anytime you want to enjoy gluten-free bread. To learn more about apartments in Cary, please contact us today.