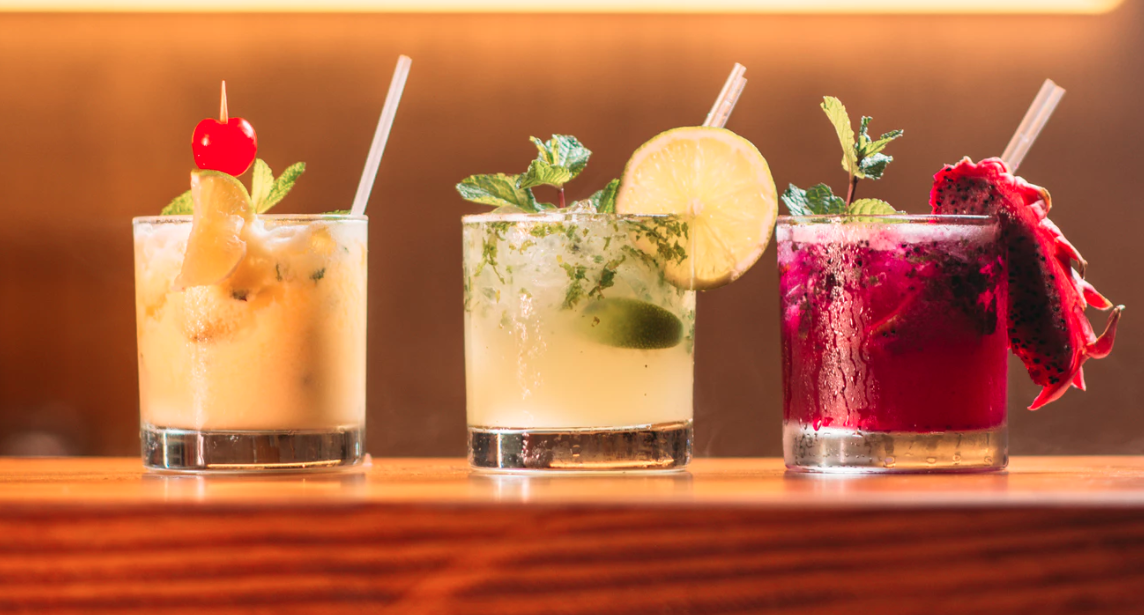 Summer requires the coolest beverages to help beat the heat. That's why we hope our Audubon Parc residents in Cary, North Carolina, enjoy these simple summer cocktail suggestions.
Blue Lemonade Frosty
A perfect summer cocktail has to be icy cold and smooth drinking. So, it goes without saying that having a blender with ice-crushing abilities will be a must during the dog days of summer. With a trusty blender on your counter, this delicious cocktail ought to take the edge off.
Gather These Ingredients
1 cup of quality vodka
1 cup of inexpensive Champagne
½ cup of Blue Curacao
½ cup of instant lemonade
3 cups of ice cubes
Orange wedges
Cocktail rimming sugar (white)
Combine all the liquid ingredients and ice in your blender. Blend thoroughly until all the ice is adequately crushed for drinking purposes. Run an orange wedge around the rim of your glass and quickly dip into sugar. Pour in your frosty blue beverage, garnish with an orange wedge and enjoy.
Strawberry Tequila Blush
Keeping things simple is a key ingredient to summer relaxation. That's why including this four-ingredient beverage on your go-to cocktail list may be worthwhile.
Gather These Ingredients
4 fully ripe strawberries
1 ounce of Blanco tequila
½ of a lime
2 ounces of seltzer or tonic water
It's essential that your four ingredients are pre-refrigerated. No one wants a warm tequila surprise! Muddle the strawberries in a glass. Add the seltzer and tequila and then squeeze the lime over it. Stir and indulge yourself.
Peach Spiked Arnold Palmer
While this recipe is not quite as simple to make as some others, who can resist a perfectly balanced Arnold Palmer on a warm summer night? Anyone? Okay then. A classic AP requires equal portions of iced tea and lemonade. The unusual twists make it unique.
Gather These Ingredients
1 frozen whiskey ball
2 ounces of lemonade
2 ounces of iced tea
1 teaspoon of simple syrup
1 ounce of bourbon
1 ounce of ounce peach liqueur
Slices of a fully ripened peach
1 mint sprig
Place the whiskey ball in a cocktail glass and pour all liquid ingredients. Add peach slices to your liking and the mint sprig. Stir gently and sip slowly.
We hope our Audubon Parc community members enjoy these summer cocktail ideas. If you or a friend would like more information about our Cary apartments, call us today.